FC Nurnberg or mostly called as Nurnberg was established in Nuremberg on 4th May 1900, at that time they were in the Southern German championship, and in 1916 they won their 1st title. In 1920 they got first German championship. "The Club", 'Die Altmeister", "Die Legende", and "The Glorious" are the nicknames of this club an FCN is short name of FC Nurnberg. Grundig-Stadium is the club's home ground and currently they are playing in 2.Bundesliga, moreover, Andreas Bornemann and Michael Meeske are chairmen of this club and the manager of this club is Alois Schwartz. In addition, the club got so many championships in; Bundesliga (9 times), Suddeutsche Meisterschaft (7 times), Oberliga Sud (6 times), Gauliga Bayern (5 times), 2. Bundesliga Sud (4 times), Bezirksliga Bayern (3 times), Bezirksliga Nordbayern (3 times), Ostkreis-Liga (2 times), Kreisliga Nordbayern (2 times), Gauliga Bayern 'Northern Division' (2 times), Regionalliga Sud "II" (1 time)and Bavarian champions (1 time). They won DFB-Pokal cup, Southern German Cup, German Under 19 champions, German Under 19 Cup, Southern German Under 19 championship, Under 17 Bundesliga South, Bavarian Under 19 championship, Bavarian Under 17 championship, and Bavarian Under 15 championship.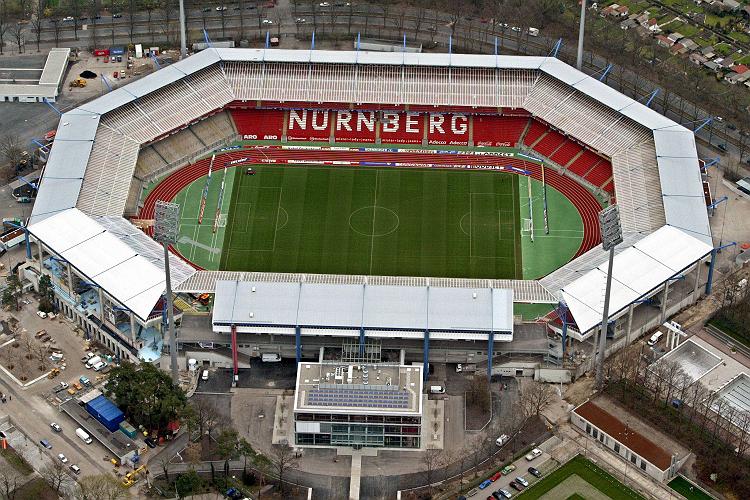 Current squad list:

Raphael Schafer 1, Miso Brecko 2, Even Hovland 3, Dave Bulthuis 4, Enis Alushi 5, Laszlo Sepsi 6, Edgar Salli 7, Guido Burgstaller 9, Tobias Kempe 10, Jakub Sylvester 11, Kevin Mohwald 14, Hanno Behrens 18, Rurik Gislason 19, Shawn Parker 20, Willi Evseev 21, Patrick Rakovsky 22, Tim Leibold 23, Tim Matavz 24, Thorsten Kirschbaum 26, Philipp Hercher 27, Lukas Muhl 28, Patrick Erras 29, Ondrej Petrak 31, Georg Margreitter 33, Cedric Teuchert 36, Patrick Kammerbauer 39.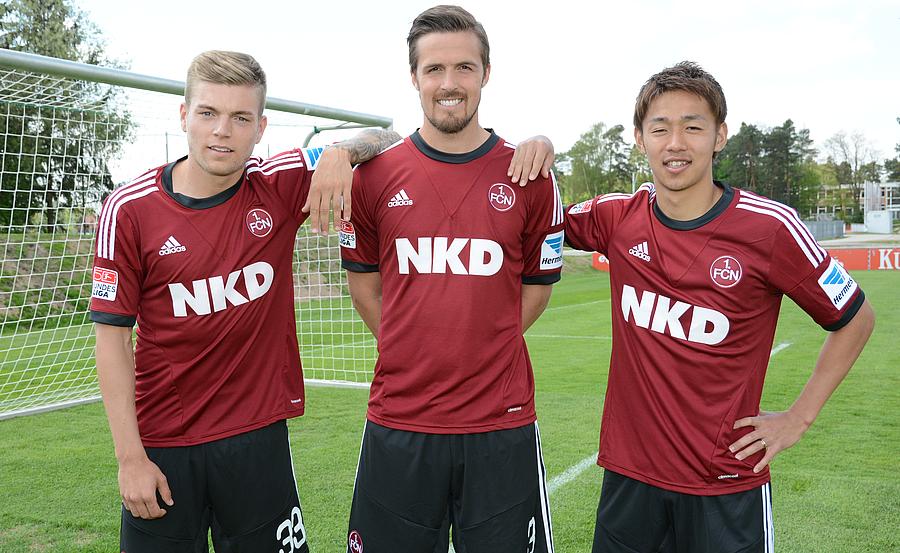 FC Nurnberg II was established in 1900, it is reserved by 1. FC Nuremberg, their nickname is also "Der Club". In addition, Michael Kollner is the current manager of this club and currently, they are playing in Regionalliga Bayern (IV). Moreover, Frankenstadion, Nuremberg and Sportplatz am Valznerweiher, Nuremberg is home stadiums of this club, they won Mittelfranken Cup 3 times. They got a championship in Landesliga Bayern-Mitte 'IV' "3 times" and 2nd Amateurliga Mittelfranken Sud 'IV' "2 times".


Current players of FC Nurnberg II:

Manuel Feil, Dominic Baumann, Sascha Wenninger, Dennis Lippert, Mike Ott, Ivan Knezevic, Jonas Hofmann, Jonas Fries, Christoph Wallner, Jonas Carls, Eduard Lowen, Cihangir Ozlokman, Steffen Eder, Ramon Castellucci, Andreas Knipfer, Oktay Leyla, Maximilian Krauss, Abdelhamid Sabiri, Jannes Hoffmann, Fulbert Amouzouvi.
Nurnberg live, Nurnberg football online, watch Nurnberg FC streaming, Nurnberg live coverage, Nurnberg live telecast, Nurnberg HD online, Nurnberg broadcast, streaming live Nurnberg, live football Nurnberg FC,Nurnberg streaming on computer, Nurnberg FC football live, Nurnberg FC on internet, watch Nurnberg FC live telecast, live Nurnberg FC,Nurnberg FC streaming live, Nurnberg FC stream live, Nurnberg FC on computer live, Nurnberg FC live on tab, live Nurnberg FC on mobile, live Nurnberg on laptop